IT Security
Are you confident your organization could handle a cyber attack? If not, you are not alone. In a 2019 independent survey of 850 global organizations with sizes ranging from 10 to 1,000 employees, 52% said they feel helpless to defend themselves against new forms of cyber attacks. The threat of cyber-attack is the number one reason businesses are hiring managed security providers or changing the IT companies providing these services. Working with the right partner ensures businesses avoid the catastrophic data loss, customer loss and damage to company reputation that a mishandled attack can cause.
Managed IT Security
Invicta Partners brings a wealth of cyber security experience and tools to our customers. Knowing that cyber threats can come from established hacker groups, freelance spammers or even internal sources, every service we provide is designed and implemented with security in mind. As a team, we've worked with customers in the healthcare and finance industries, giving us an understanding of the high-risk nature of technology and the needs of compliance driven organizations. Whether you operate in a strenuous security environment or not, Invicta can provide the right security solution.
Our managed security services solutions include:
Security awareness solutions and training
Anti-virus and monitoring software to better control what users are doing on and off site
Data back up
Network security assessments
Security consulting
Managed firewalls, switches, routers, servers
Network Level Monitoring
Dark Web Monitoring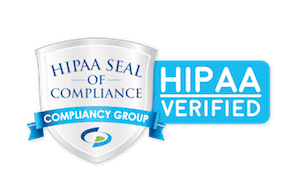 Contact
We're committed to providing the right security solution for your business. Contact us to discuss your needs.